EPICo, the European Print Initiatives Collaboration network, will hold its 2nd EPICo (8th Kuopio) Conference in Barcelona, Spain, on the 25-27 September 2024 at the Universitat de Barcelona. The planned conference will, as in previous years, focus on themes in collaborative approaches to physical library storage which originated in Kuopio, Finland, in 1999.
Based on the theme – "Importance of Print in a Digital World", we will explore how to preserve and provide access to vital print materials in an era of pressure and uncertainty. The programme is wide-ranging and includes perspectives from library practitioners and key stakeholders not just from across Europe, but around the world. Session themes will include – sustainability, architecture, business continuity planning, and approaches to access.
As with previous events in this conference series, we will bring together library staff, partners, publishers, exhibitors and special guests to participate in this engaging programme. Presentations from the previous event in Vienna in 2022 are available.
EPICo will share more information as soon as the complete programme is available and registration is open. Please keep an eye on this EPICo website and the conference site linked to above for further information.
We can't wait to see you at EPICo/Kuopio Conference in Barcelona!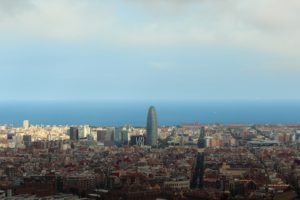 Image credit: "Barcelona" by Albert T M is licensed under CC BY-SA 2.0.